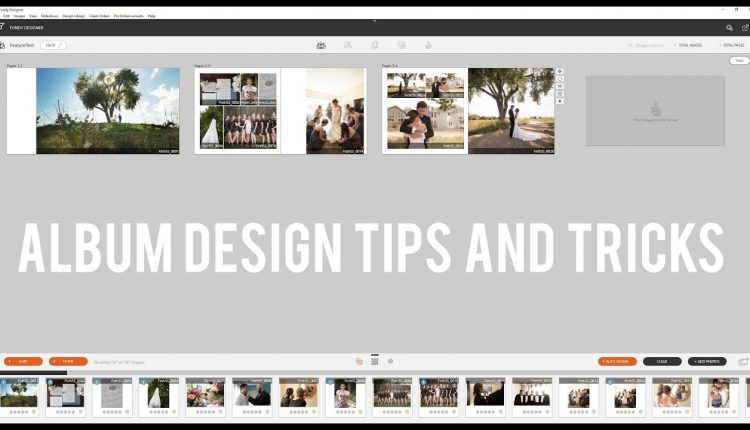 Tips and Tricks for Photo Album Design | Olympus OMD


OK, so I ended the year with a monster schedule, something like 25 portrait sessions and four weddings which got behind making videos. I also managed to get sick in there somewhere and host Christmas for 13 people at our house. I apologize but my goal for 2019 is at least one video per week.
I'm so happy to be back and I've got a few projects already under production so I hope you'll stick with me in 2019!
This video is about album design and how to think about getting started and well as a few of the common pitfalls. Let me know what questions you have in the comments and I'll be happy to help.
If you need an album supplier I love mpix.com for amateur photographers just getting into bookmaking and millers.com for pros getting started. Check them out, the quality, customer service, and speed are unmatched by any other company I work with.
Here are my 10 tips for album design:
1. Cull the image list down from the start, too many images will slow you down in your design effort
2. When shooting for books always try to shoot as many horizontal and vertical compositions as possible (detail and contributing images especially as it will increase your layout options exponentially
3. Think about the major focus of the page, what is the main image and don't have that compete with your contributing images. Tell a story on each page and with the book from beginning to end.
4. Fewer images on a spread is almost always stronger
5. Watch sight lines and where the eye wanders on the page
6. In general, I don't like to mix black and white and color images on the same spread
7. Be consistent in your design work – you don't have to reinvent the wheel with each spread but always make sure your style and spacing remains the same
8. Retouch based on size and save time with smaller images
9. Always get feedback on a design before going to print, you need a second set of eyes on things to look for anything you're overlooking.
10. Great album design software is truly worth the price of admission. It mas creating cohesive, beautiful books so much easier and quicker that I can't imagine being without it.
Design software I love:
Another I've heard great things about:
Follow Me:
My website:
Facebook:
Personal Instagram:
Professional Instagram:
I'm an affiliate marketer with links to an online retailer and receive commissions for purchases made through these links and affiliated sites
My Kit:
My favorite camera:
My backup camera:
My favorite wide angle lens:
My desert island lens://amzn.to/2JkXTm6
My ceremony lens:
Favorite Prime 1:
Favorite Prime 2:
Favorite Prime 3:
My favorite flash: