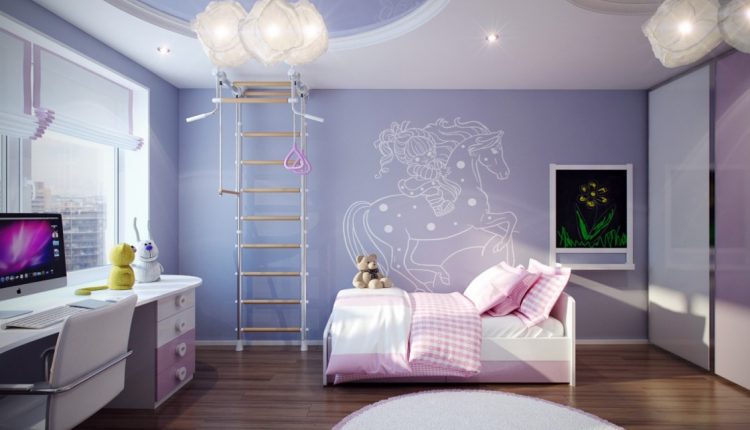 Ten Tastic – Inexpensive Canvas Decoration Ideas for the Kids' Room
"Your children are not your children. They are the sons and daughters of Life's longing for itself. They come through you but not from you. You may give them your love but not your thoughts. For they have their own thoughts". – Khalil Gibran
This great message from Khalil holds so true for your special kid- with his/her own skills, likes, dislikes and unique personality. The same holds true when it comes to decorating their rooms – you may lovingly support them but they will have their own thoughts on how their room should look and feel like.
How best to find the right balance in terms of decorating the kids' room without burning a big hole in your purse? Canvas prints with multiple sizes and finishes provide a very good option. Here are our Top 10 ideas to get you started:
Photos on Canvas: There is no better way than to use some of the hand-picked personal photos of your kids to give the room a personal feel and let it make a statement about their personality
Collage of Birthday photos: Kids love seeing how they have grown year on year and there is nothing better than doing a collage of birthday party photos on canvas to show case the same
Kids and Pets on Canvas: For many families and kids, pets are integral part of life. Kids love animals and cheap canvas print options ensure that those memories find central place in the kids' room
Kids' Art on Canvas: Right from the first incoherent set of lines which act as an outlet of their expression to the great portraits, our kids never cease to surprise us with their creativity. Showcase the young artists and their masterpieces on canvas!
Special Occasion: The Fancy Dress, the award presentation, the community service etc. – all provide those cherished memories which can go on Canvas prints. Ever tried dressing up your babies like Ann Geddes – those memories can be translated on treasured Canvas!
Nature and Kids: Jumping in the muddy puddle, rolling on grass, picking flowers and leaves etc. – there are multiple ways through which kids connect with nature and provide us some of the best opportunities to put them on canvas
Space and Night Sky: Star gazing, solar system, sun, moon, planets etc. – all form part of kids' night time visual imagery and imagination – bring the solar system in the room by printing high definition pictures on to Canvas
Superheroes and Fairies on Canvas: Kids love superheroes (especially boys) and fairies/princesses (especially girls) and there is nothing more impressive than your kid in superhero/fairy costume OR with a superhero/fairy framed on a tall canvas
Sports & Games: Play, sports and games are integral part of kids' lives and provide ample opportunities to put those magic moments on canvas.
Celebrity Photos: Remember the time the Footy sportster let your kid take a selfie or the time your kid got up and close with his favourite singer – these are evergreen memories to put on Canvas
Go ahead and decorate your kids' room this Christmas and New Year leveraging cheap and beautiful canvas prints and let this be your memorable gift to them!