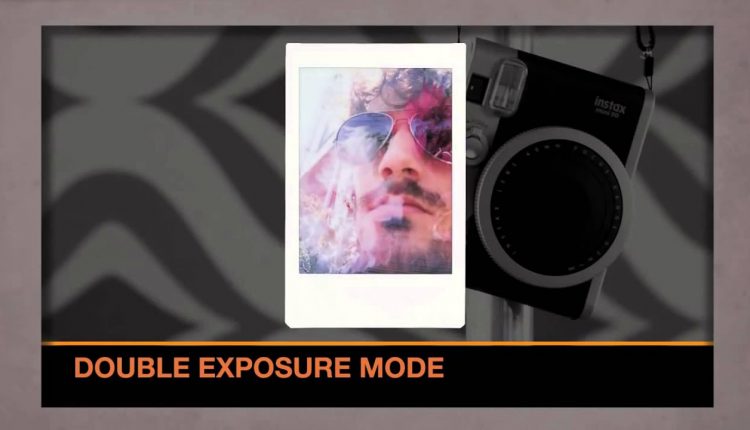 instax mini 90 Neo Classic Fujifilm Instant Photo Camera


Instax Mini 90 offers advanced features such as bulb exposure and double exposure. It also has new functions and features including macro mode, high performance flash and a rechargeable battery, making this an instant camera to show off your creative side with Instax Mini 90.
The new camera is designed with a vintage look that matches the digital X series cameras. While it definitely looks loads better than the old absurdly shaped Instax, the Mini 90 is still an odd device.
Film Fujifilm Instant Color Film "Instax Mini" (separately available)
Film size 86 mm x 54 mm (3.39″x2.13″)
Picture size 62 mm x 46 mm (2.44″x1.81″)
Lens Move in/out type lens, 2 components, 2 elements, f=60 mm, F=12.7F
Viewfinder Real image finder, 0.37x, with target spot and parallax adjustment for macro mode
Focusing Motor-driven 3-range switching, 0.3m – ∞ (macro mode: 0.3m- 0.6m, normal mode: 0.6m – 3.0m, landscape mode: 3.0m – ∞)
Shutter release Programmed electronic shutter release, 1.8 – 1/400 sec. shutter speeds (macro mode: aperture automatically fixed at F22, bulb mode: maximum 10-second shutter open time)
Exposure control Automatic, LV5.0 – 15.5 (ISO800), lighten-darken control ±2/3EV, +1EV
Film feeding out Automatic
Flash Automatic electronic flash (with brightness adjustment function), forced firing mode (with brightness adjustment function), suppressed flash mode, red eye reduction mode
Liquid Crystal Display (LCD) Exposure counter (number of unexposed films), Macro mode, Brightness control, Self timer, Flash ON/OFF, Mode button(Party/Kids/Landscape/Double exposure/Bulb)
Power supply NP-45A lithium-ion battery
Battery Life Approximately 10 packs of film. (100 images)
Accompanying items Shoulder strap, Warranty card, intruction book, NP-45 Li-Ion battery, BC-45C
Dimensions & Weight 113.4 x 91.9 x 57.2 mm, 294g (4.46″ x 3.62″ x 2.25″, 0.65 lbs) (excluding the battery, strap and film)