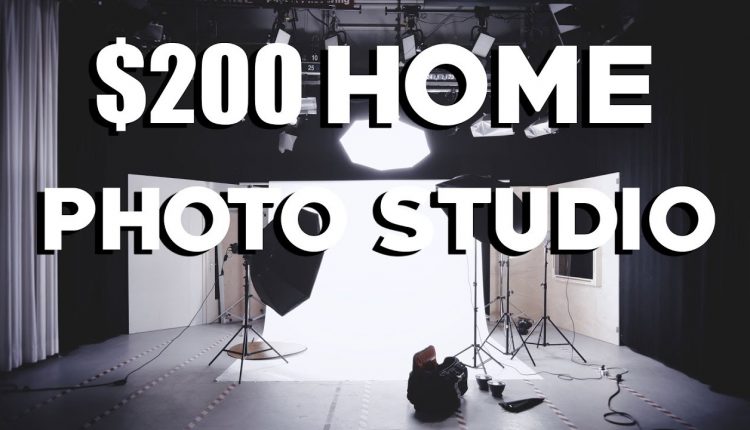 Portrait Studio – How to Set Up a Home Photography Studio for Under $200


In this video, you will learn how to set up a photography studio at home for under $200.
Get the FREE Portrait Photographer's Ultimate Resource Guide:
A big thank you to Binita for helping me with this video. You can find her on Instagram @bindalia
Are you a baller on a budget? Want to take studio portraits at home? Then this video is for you.
You don't need to spend a ton of money on gear to get a sick home photo studio setup. Whether you are a beginner or more experienced photographer, you can create some awesome studio portraits in your own home with just a simple kit.
The main things that you need are a clean background and some studio lighting. I shot the photos in this tutorial just using a simple softbox continuous lighting setup and a collapsible muslin backdrop. You can even just use a white wall as your background if you want.
Here are links to the specific gear I used in this video (Amazon affiliate links):
LimoStudio 700W Photography Softbox Light Lighting Kit Photo Equipment Soft Studio Light Softbox 24″X24″ – $61.50
Fovitec StudioPRO – 5′ x 6.5′ Gray Double-Sided Pop-Out Muslin Backdrop – [Collapsible Background] – $54.95
Grand Total Spent on Studio Gear = $116.45
If you're interested in other photo gear I use and recommend, check out my page on Amazon:
Music by Lakey Inspired
Connect with Me:
WEBSITE:
PODCAST:
INSTAGRAM: @danbullman
FACEBOOK:
MEDIUM:
PODCAST:
TWITTER: @danbullman
Email – [email protected]
Disclaimer: This video contains affiliate links, which means if you click on one of the product links I may receive a small commission.