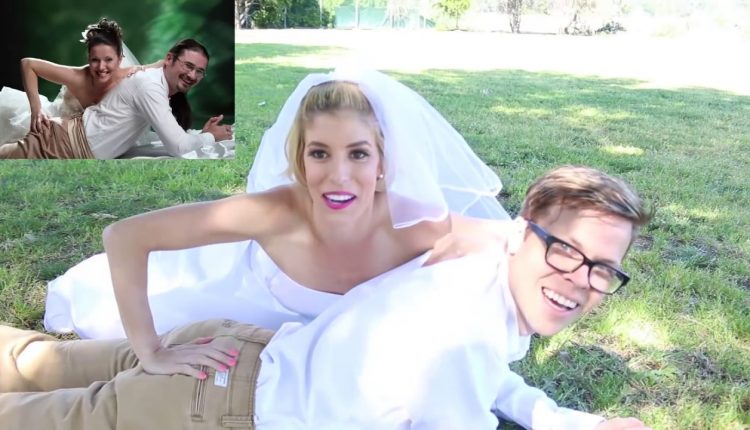 RECREATING CRINGY WEDDING PHOTOS!


The cringe is real recreating these hilarious wedding photos! Watch PART 2 here:
Join the #ZamFam and let's hit 900k!!
Want to be our adopted child for next week? Be sure to subscribe to both our channels:
Matt Slays:
Rebecca Zamolo:
SHARE THIS!
WATCH MY OTHER VIDEOS!
TESTING TOP 5 DIY INSTAGRAM SLIMES:
DIY GIANT ORBEEZ STRESS BALL:
DIY GIANT BATH BOMB!
Recreating Cringy Musical.lys Challenge:
Hi, I'm Rebecca and welcome to the #ZamFam. I love making videos that make you smile and laugh, and I especially love connecting with every one of you! I'm married to Matt Slays, I have two dogs named Peanut and Blackjack and I currently live in Los Angeles. If you're new to my channel leave a little note about yourself so I can get to know you as well! Thanks for watching!
GET MY DOCUMENTARY ON ITUNES:
STALK ME ON SOCIAL MEDIA!
Instagram:
Twitter:
Musical.ly: RebeccaZamolo
SnapChat: rebeccazamolo
Facebook:
GET MY MERCHANDISE!!
SEND FAN MAIL TO REBECCA AND BEATRICE!
12021 Wilshire Blvd #714
Los Angeles, Ca 90025
LOVE YOU #ZAMFAM!!