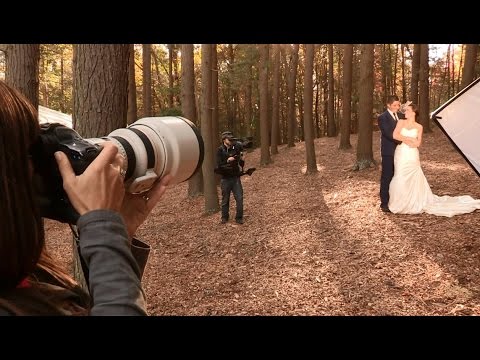 PhotoVision Video: Wedding Shoot Out, 10 Minute Challenge


Subscribe to PhotoVision today! In this segment, 5 wedding photographers are each given 10 minutes to strut their stuff with our bride and groom. The only guideline is that they must remain on the hilltop above the Biltmore Mansion, otherwise no rules, no limits! It's early AM and the natural light is marginal at best. Watch as each photographer approaches this challenging situation from a completely different perspective and produces completely different results with their own signature style.
About PhotoVision: PhotoVision is a ginormous photography learning library that offers photographers education and solutions through cinematic HD videos from some of the biggest names in the industry. PPA photographers get PhotoVision monthly streaming…absolutely free!
About PPA: Professional Photographers of America (PPA) is the world's largest non-profit photography association organized for professional photographers, by professional photographers…and with more than 28,000 creative members in more than 50 countries. Our mission is to create a vibrant community of successful professional photographers by providing education, resources and industry standards of excellence.