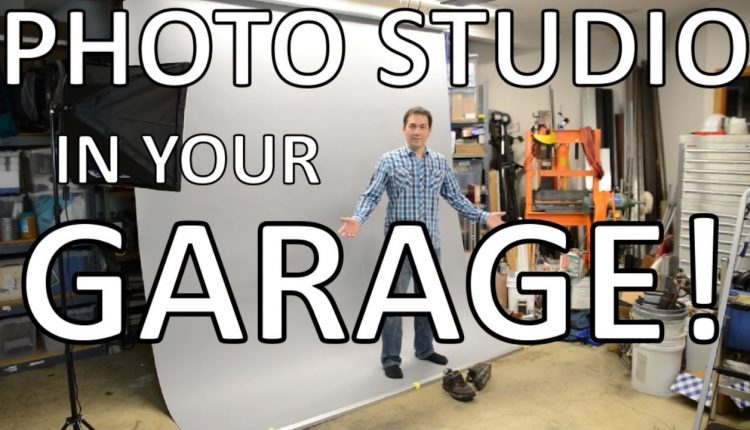 Build a Professional Photo Studio in your Garage!


Time to install a ceiling mounted seamless paper backdrop in my garage/shop! The idea is that I can stretch my limited garage space by adding this fully retractable 9′ long (107″) backdrop, which tucks totally out of the way when not being used.
The kit can be purchased new online (from many brands) for about $65 for the brackets, mandrels and chain. Seamless paper costs about $70 per roll for 108″ x 12 yards, regardless of color. Because the bracket can accept three rolls, you could stock black, gray and a greenscreen seamless paper. Changing between colors takes less than a minute! So including turning on the lights, you can walk in, and be shooting in less than 5 minutes. When you're done, you can get all your floor space back to park your car, do some welding, build that giant flying robot….
This video is a walkthrough of the install, along with tips, tricks, and commentary. It's a slight departure from my normal video content (CNC machining, designing, building, melting and casting things, and heavy equipment). But since photography is a hobby of mine, why not?
Compared to muslin cloth and freestanding stands, this is setup sooo much easier to set up, stow, and light evenly without wrinkles. I thought this might be interesting for anyone trying to set up a garage studio.
To build this setup, you need the following:
Roller System:
Paper counterweight:
At least 2 of these softbox lights:
+Your choice of paper backdrops. I used 107″ wide, but you can choose other widths. Here are links to the ones I bought:
White paper:
Green screen:
Neutral Gray:
The above are all affiliate links.
As an optional improvement, you can buy 2″ electrical conduit at Home Depot and transfer your paper from the cardboard rolls to the conduit, which is galvanized steel and will eliminate any possible sag. Totally optional, but a nice cheap improvement.
Be sure to check out my channel and subscribe!