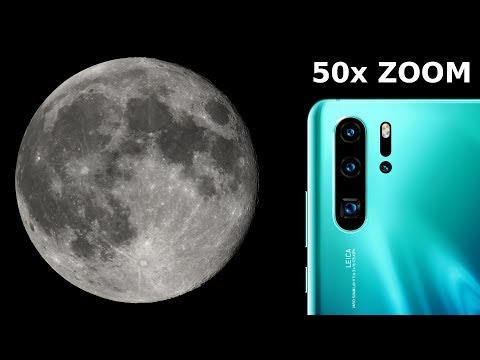 Huawei P30 PRO – camera test and photo samples, 50x Zoom


Huawei officially announced the Huawei P30 Pro smartphone yesterday. While this smartphone will bring a few new features, the highlight is definitely the camera's optical zoom, which is up to a whopping 5x. Not digital zoom. Real, optical zoom.
The Huawei P30 Pro has a quad rear camera setup. 40-megapixel main camera, 20-megapixel ultra-wide lens, and an 8-megapixel, periscope zoom lens which provides up to 5x of optical zoom and can be combined with the main camera for a 10x hybrid zoom.
The fourth sensor on the back is a depth sensor that should help out with bokeh. It also allows for some cool features like taking measurements of objects just by pointing the camera at them.
Huawei also made a big deal out of the new "RYB" pixel layout in its camera sensor. Normally CMOS sensors are "RGB," one red pixel, one green, and one blue. By changing the green pixel to yellow, Huawei claims it can capture 40 percent more light, as the yellow filter captures green and red light. Of course, this will make the color wonky, but Huawei claims it can correct for that in software.
But I think the real star is zoom lens. The trick to Huawei's 5x optical zoom is that it uses a periscope design. From the outside, it looks like a normal camera setup with a funky square camera opening. Internally, though, the components make a 90-degree right turn after the lens cover, and the zoom lens components and CMOS sensor are arranged horizontally. We've seen prototypes of periscope cameras from Oppo, but as far as commercial devices go, the Huawei P30 Pro is the first.
———————————-
For business inquiries contact me at npaloski@gmail.com or WhatsApp: +38978651378
———————————-
Follow me on Instagram:
Like me on Facebook:
———————————-
Thanks for watching my video. If you like this video please subscribe to my channel, I upload videos on a daily bases.
#HUAWEI #P30PRO #ANDROID