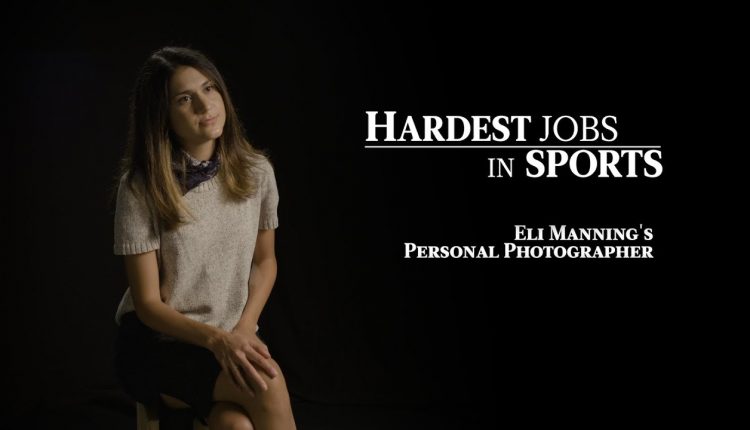 Eli Manning's Photographer | Hardest Jobs in Sports


Eli Manning always looks tired, weird or dumb, and this woman is his personal photographer.
You've seen the photos of Eli Manning where he looks confused, weird or just plain dumb? But what if you were the photographer responsible for getting a normal looking photo of Eli?
Meet Monica. She's Eli's personal photographer. In this episode of "Hardest Jobs In Sports", we explore what it's like to have to deal with Eli Manning's penchant for awkward photo. Far-off eyes, glazed over expression, staring wide-eyed with mouth agape–how do you harness it all into something approaching a regular photograph?
–
Subscribe for more from The Kicker ►
**NEW** Subscribe to THE KICKER PODCAST on iTunes:
Catch our talk show every Monday ►
Visit our website ►
The Kicker: For Fans. For Fun.
Facebook:
Twitter:
Instagram:
Eli's Personal Photographer: Lisa Kleinman
Crew:
SENIOR PRODUCER Caitlin Smith
DIRECTOR Adam Sacks
WRITER Conor Armor
PRODUCER Jamie Rasmussen
PROD. CO. Brandon Zingone
DP Maria Rusche
BCAM OPERATOR Max Batchelder
AC/CAM OP MC Plaschke
SOUND James Leggero
EDITOR Adam Brown
ASSISTANT EDITOR Tom Byrnes