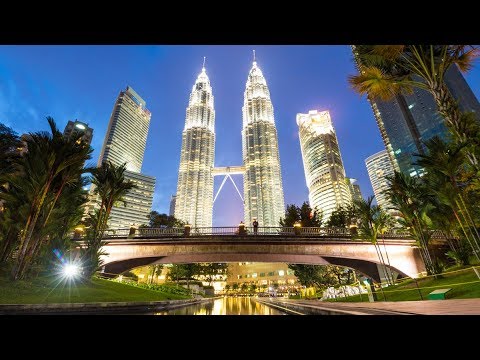 Exploring Kuala Lumpur | Photography at Petronas Towers | Malaysia Travel Vlog


The Malaysia travel vlog continues with a wander through Kuala Lumpur and some photography at Petronas Towers.
Jodie's Vlog, including upcoming Malaysia content will be here:
For my travel photography check me out on IG at @brendanvanson.
Any Malaysia travel guide is going to include some exploration of the city of Kuala Lumpur. And, the truth is, the city they call KL is really the only place on our Malaysia itinerary. We really want to see as much of the city as possible in the 2 days we have here. I also want to grab a couple images of some of the sights in Kuala Lumpur, even though I'm supposed to be on a bit of a vacation rather than shooting photography.
For @alajode's Kuala Lumpur blog she really wanted to check out the 3 nations that are involved in Malaysian life. So, we started in Chinatown, then went to Little Italy, and then ended in the center of town near the Petronas Towers.
We had so much Malaysian food, too, it was crazy. I'm not sure how we managed to walk so much. We went to a great brunch place called VCR, then had lunch in Brickfields, and finished with street food. We also made use of the infinity pool at our Kuala Lumpur hotel.
Kuala Lumpur at night is an amazing place. And, I wanted to capture the lights and beauty of the Petronas Towers at night. So, that was our last stop. I struggled a bit with the photography at the towers. They are just so massive, and the area around them is pretty busy. But, I do think I managed to get a couple cool photos anyways.
Tomorrow, the Malaysia travel vlog is over and I'm headed onward to my next destination. Stay tuned!