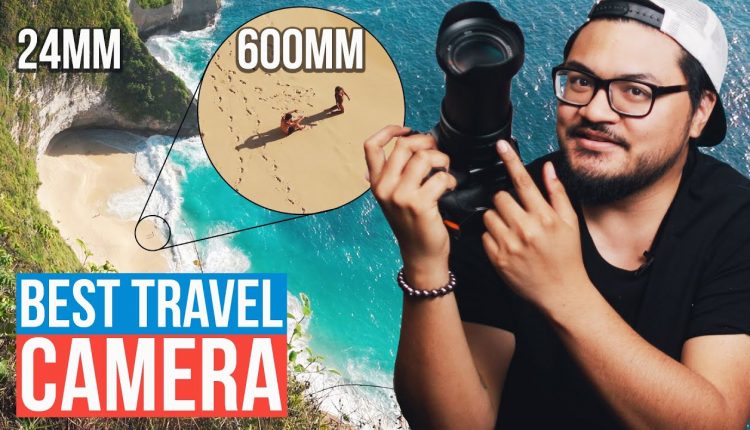 BEST TRAVEL CAMERA That We Use On Every Trip (2019)


What the best travel camera? We believe will answer that question once and for all with this video!
Surprisingly, the best camera isn't a top of the line DSLR like the Canon 5D IV or the Sony A7R III, but instead, an all-in-one camera from SONY called the RX10 IV. Josh, our resident editor, is here to share some of the top reasons as to why this camera is the best for travelers.
#1 Portability/Weight – This thing only weighs 1 kilogram!
#2 Face-Tracking Technology – There's nothing worse than a blurry face, right? Well, this technology keeps your face tack sharp.
#3 Insane 24-600mm all-in-one lens – Instead of lugging around multiple lenses, now you just have to carry around one!
#4 Amazing Cinematic Options – with the 120fps 1080p video capability, getting amazing travel video has never been easier. 1080p and 4k capabilities!
#5 In-Body Stabilization – This feature helps greatly if you've got a shaky set of hands.
Of course, this is just our opinion but this all-in-one camera has become part of our filmmaking arsenal and many times we're completely blown away by the kinds of footage we can get out of it.
So if you're in the market for a new travel camera, get this one!
Disclaimer: This video is not a sponsored post and solely reflects the opinions of High On Life.
———————
BUY THE SONY RX10 IV:
———————
Edit by Joshua Laplap
Written by Joshua Laplap & Parker Heuser
———————
FOLLOW US:
• Parker •
• Dan •
• Justis •
• Kenzo •
• Josh •
• Arjun •
• Instagram •
• Facebook •
• Twitter •
GET OUR PODCAST ON AUDIO:
LEAVE US A VOICE MESSAGE:
Use the Anchor app to leave us a voice message! We might play it back on our future videos!
———————
If High On Life has inspired you to travel and reach for your dreams, use the #HOLInspired hashtag to share your stories or personal experiences!
#HighOnLife #HoLInspired #SonyRX10IV