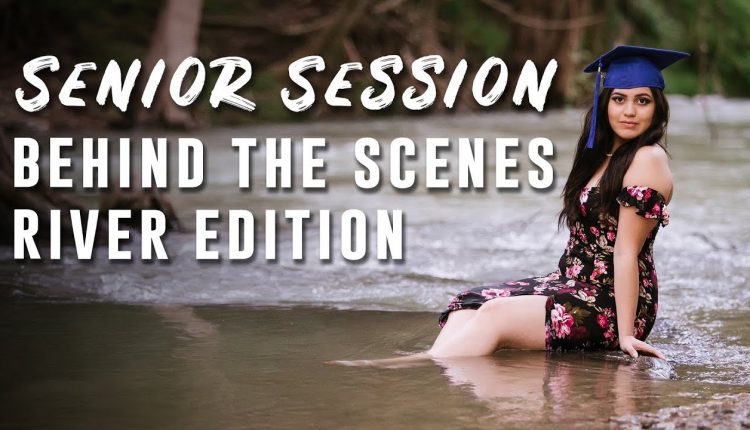 Senior Portraits Behind The Scenes | Senior Portrait Photography posing ideas | Natural Light A7III


A senior portraits behind the scenes and senior portrait photography session. In this behind the scenes high school senior photography session I will be taking picture of my niece Madison. She wanted her senior session to include water or a river. I was happy to find her the perfect location! I chose a river because that is where her and her high school friends love to hang out on the weekends. Take notice in this video of the posing for high school seniors. It's a little different than posing a younger teenager and not quite the same as posing an adult. You want to make sure that the senior posing is not too childish and not too grown up. I also had some unique senior portrait ideas that I wanted to try out.
Some tips I've learned photographing high school seniors is to ask they have anything about them physically that they are self conscious about or that they would love to highlight. It's easy to forget the older we get how important these things were as a teenager in High school. Senior year is a huge milestone and we want to make sure that we give these high school seniors portraits they want to share with their senior class and that they are proud of. This helps with repeat business as well as hopefully capturing more of the high school seniors they are going to school with.
When capturing high school senior portraits it's important to capture photos of them in cap and gown as well as capture portraits of the senior in current fashion trends they are following. This way the senior session has photos for the High school senior invitations which parents will love as well as portraits the senior will want to share online.
When capturing high school senior portraits we find it helps to have our own collection of caps and gowns for our senior sessions. A lot of times the high schools require the seniors to order the gowns late in the year Through a service they provide and the graduation gowns don't arrive till a few weeks before graduation. To ensure they have plenty of time for portraits we try to keep several of the most common colors of high school graduation caps and gowns in our collection
Madison had several outfits for her senior session planned out and I tried to incorporate all of them. It was important to me to give her the best possible senior portrait session because it means a lot to me to see her grow up in to a wonderful young lady. As her high school senior year approached, we began to plan her portrait session out. To have a great senior session planning is key. We went over locations ideas, outfits choices, and of course I knew Madison would bring it with the makeup.
I normally don't do senior portrait photography since I don't market for it, but since several of nieces and cousins have been graduating high school this year, I have been doing more of it this year. What I find interesting about senior portrait sessions is is how unique this time of their life is. They are just graduating high school and heading to college. They are just now becoming adults and entering the real world. That is what can make senior portrait photography difficult at times. The photographer must find the balance between childhood and adulthood. High school seniors are definitely not children anymore but the have yet to go through the trails of being an adult. Finding that middle ground is the key to capturing great senior portraits.
The equipment used to photograph this senior photoshoot was the Sony A7iii, the sigma 50mm 1.4 art and the Canon 70-200mm. This behind the scenes video was shot using natural light with the Sony A7iii, kit lens, and rode wireless go.
#seniorportraits #seniorportraitsbehindthescenes #highschoolseniorpictures
………
WHERE ELSE TO FIND US:
FACEBOOK:
INSTAGRAM:
INSTAGRAM:
INSTAGRAM:
PINTEREST:
WEBSITE:
MADISON'S LINKS:
INSTAGRAM: Madison96_ or Makeupbymemy_
YOUTUBE:
………………….
WHO WE ARE:
Expose The Heart is a photography studio in San Antonio, Texas owned by husband and wife team David and Irene. We specialize in wedding photography, but also shoot commercial, portrait, newborn, maternity, senior, and fine art work.
We met in 2001 in San Antonio and have been stuck together ever since. Many of our first dates were "photography dates". As our love grew, we moved in together and got married. We then decided we would like to try and start a photography business together. Man what a great idea it was! We have been so blessed to have enjoyed all that we have accomplished. It has definitely been an amazing journey.
We have decided to share parts of our personal and professional lives here on YouTube. We hope you enjoy our videos and please LIKE, COMMENT, and SUBSCRIBE.