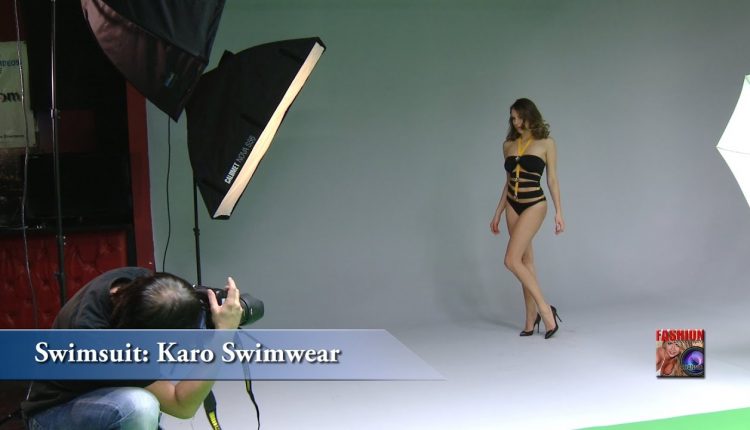 LIGHTING FASHION – Day1-Part2 Studio Photography Workshop with Bowens flash kits and swimsuit models


"Lighting Fashion" – Picture Perfect Practice – 2 Days Studio Workshop/Webinar
———————————
Want to POST your Video/Photos?
Visit NEW Official website :
——————————-
Day1-Part1 VIDEO (38 min)
When: Dec 21, 2013
(Live stream from this Workshop was made for Subscribed Photographers)
Where: GGSS Professional Photo/TV studio,
8.000sq ft in NJ, 10 miles drive from Lincoln tunnel/34th street, with 3 shooting areas ( green, grey and separate room all in black color.
(Address: 205 D Chubb Ave, Suite 240, Lyndhurst, New Jersey 07071)
Photography Instructor: Anton Oparin
Photographers: Semyon Lorberg, Eric Alter, Antonio Cruz
Video by: Donald Schwartz, Volodymyr Zadorozhnyy, Yuri Klochkov
Models: Alia K, Alina K.
Hair: Ivan Shatrov @ Delaqua Salon
Make-up: Yelena GL @ Delaqua Salon
Swimsuits: Kasia Roginska @ Karo Swimwear
——————————-
DAY1: Saturday – December 21, 2013 — 11am — 7 pm, ET
Day1 -Part2 VIDEO (31 min)
Creating the light scheme for the full body fashion catalog type pictures, using the expressed light-and-shade drawing techniques, multi-source lighting set-up in the studio.
If you have been searching for the answer to how to take amazing photographs in studio, look no further! This workshop's lesson will provide you with the knowledge to pull off great images with using a multi-source lighting set-up in the studio. Learn how beautiful portraits and FULL body fashion catalog type pictures can be taken using a most professional multi-flash lighting technique.
Yes, you're a photographer, but are you the photographer that EVERYONE calls? The one who books up months in advance and whose portraits are hanging in living rooms around town? The one that businesses want to use and refer to their clients?
You could be so start by growing your skills through our Fashion Photography live streaming video Webinars/Workshops!
Join our "Fashion Photography Channel" Group on Meetup.com & check more UPDATED info with photos & video links here:
or "NY Fashion Photography Workshops" similar/mirror group at Facebook.com:
—————————————–
our recommended photo gear to buy:
Radio Triggers :
PocketWizard TT5 /
(get it for $186 at Amazon –
or
YONGNUO 622N -TX (For Nikon)
($82 for PAIR for Nikon at Amazon – )
For Canon – YONGNUO YN622C-KIT Wireless E-TTL Flash Trigger Kit with LED Screen for Canon including 1X YN622C-TX Controller and 1X YN622 C Transceiver ( ) you need different set than for Nikon(Only $73.99 at Amazon.com)
Action Camera:
ThiEye T5E
( Get it on Amazon for just $155 with free shipping – )
================================
FREE Photography tips and tricks, advice and help for beginners and advance photographers. Demonstrations How-to make not just good photos, but GREAT photos. Fashion/Glamour/Runway photography tutorials and documentaries from professional photo shoots with well known fashion photographer Anton Oparin.
Keep an eye on our Fashion Photography Channel – we have huge archive of fashion/glamour videos from past 17 years around the world. New episodes will come online weekly.
SUBSCRIBE to our Channel!