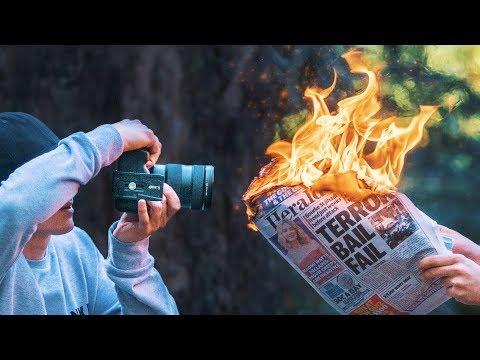 BLAZING FIRE PHOTOGRAPHY !


G'day! In today's vlog we'll be blazing up (lol) doing some fire photography. Make sure you read this disclaimer first tho:
DISCLAIMER:
The use of fire shown in this video was handled in a controlled environment. We had lots of water, a back up fire extinguisher and the ground was damp. ALWAYS assess the risk and be prepared.
If you have any questions or comments be sure to leave them in the comments below and I'll get back to you on the next Question of the Day (QOTD) or the next Q&A session! ALSO if you liked this video maybe consider liking and subscribing or whatever makes you happy (: either way, have a great day and I'll catch you next time!
This is where I get my music for my videos, they're dope af:
Subscribe to my channel!
And sub to these guys!!
Northborders:
7th.Era:
Follow me on Instagram!
And Facebook!