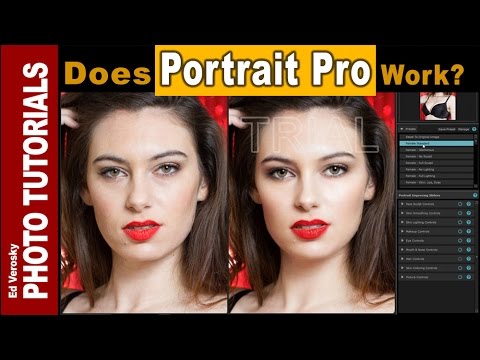 Does Portrait Pro Work? – A Look at PortraitPro 15


Portrait Pro (PortraitPro 15) is retouching software for portrait photography. I take a look at the trial version to see if portrait pro really works, and how well it works.
This is NOT an endorsement for this product and I am not being compensated for this review.
PortraitPro:
Ed Verosky Recommends (Gear):
Subscribe to this channel:
GET CONNECTED
——————
► BLOG:
► NEWSLETTER:
► FACEBOOK:
► TWITTER:
► INSTAGRAM:
GEAR
——————
► Ed Verosky Recommends:
*Affiliate Partnerships. Many of the links I provide to 3rd-party products or services are affiliate links. It doesn't cost you anything extra to use these links, but if you do, the seller will pay me a small referral fee.