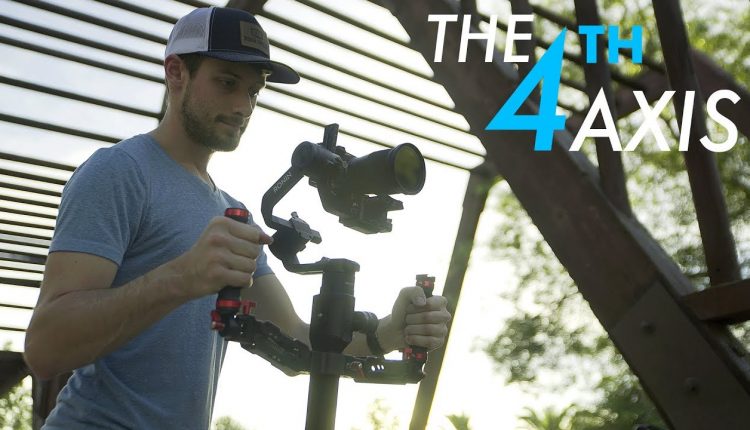 4th Axis Gimbal Stabilizer – Do They Actually Work?


Using a 4th axis gimbal stabilizer, do they actually work to smooth out your walking motion? Using the DIGITALFOTO Ares Z Axis Spring Dual Handle with the Ronin S we review and show test footage. Using a gimbal stabilizer for the z axis or 4th axis is something I've been curious about for a long time and wondering how well they work, so we got out there and tested it out! The Ares Z Axis Spring Dual Handle works best with the Ronins S and Crane 2, but using an adapter it can work okay with the Crane Plus, Crane V2 and Moza Air.
Get the DIGITALFOTO Ares Z Axis Spring Dual Handle
Buy from B&H
Purchase in the UK
SUBSCRIBE NOW & SMASH THAT LIKE BUTTON!
===Gear used in my videos===
Camera
Drone
Lens
Gimbal
Monitor
Mic
Light
_________________________________________
Music
My Website:
Made w/ WIX
Fave book right now – Creativity Inc.
==Let's Connect==
Instagram:
Twitter:
Facebook
_________________________________________
*Disclaimer I forgot to mention in the video-The guys at DigitalFoto were nice enough to send me the Ares Dual Handles for review, but they did not pay me to say anything, these are strictly the opinions of myself.
*As an Amazon Associate I earn from qualifying purchases. Any affiliate links above used may contribute a small commission to help me create new content.
Who is Chadwin Smith? I am an aspiring cinematographer. I love creating videos and showing others how to light and shoot better videos! I also review tech and gear. Based in Arizona, USA