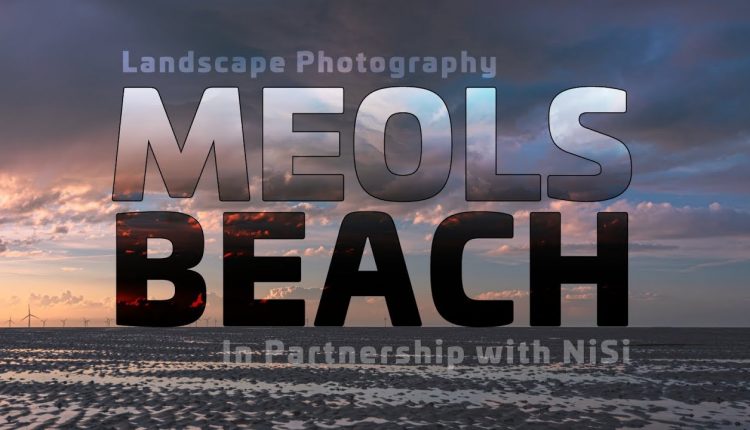 Landscape Photography | NiSi Meetup – Meols Beach


Welcome to Landscape Photography from Meols Beach on the Wirral NorthWest UK. A wonderful location after the tide has resided, leaving behind the boats that float and the reflections that make landscape photography a joy! Raymond McBride hosted this meetup in Partnership with NiSi Filters UK.
Raymonds knowledge of the area and tides is second to none. Check out Raymond's profile and please make sure you see his fabulous collection of photography from this wonderful location…
This location can be very dangerous, research and knowledge of the area and its tides are essential!
Raymond McBride
Also check out all our Ambassadors here:
Thank you so much for watching, please join me and take the time to like and subscribe…
SITHEE
#LandscapePhotography #Sunset #CoastalPhotography
My gear and setup I'm currently using:
Nikon D750 FX full frame DSLR
Love this camera, the more I use it the more it blows me away. Sensational in low light, great dynamic range for all types of photography.
Nikon 16-35mm f4
One of the best lenses I have ever used.
Nikon AF-S NIKKOR 70-200mm f/4G ED VR Lens
Nikons 70-200 f4 lens has been the benchmark for fast telephoto zoom lenses, unrivalled for low-light, sports, wildlife, concerts, weddings, portraits and everyday shooting.
Tamron SP AF150-600mm F/5-6.3 Di VC USD Lens for Nikon Camera
Nisi V5 Pro 100mm Filter Holder System:
V5 System Nano coated Landscape polariser, Awesome!
NiSi Soft Nano IR GND8 (0.9) 100x150mm
NiSi Medium Nano IR GND4 (0.6) 100x150mm
NiSi Hard Nano IR GND8 (0.9) 100x150mm
NiSi Nano IR ND64 (1.8) 100x100mm 6 stops
NiSi Nano IR ND32000 100x100mm 15 stops
Available here:
Quote Mali Photography
Video filmed and produced on the GoPro Hero 7 Black
Joby JB01507-BWW GorillaPod 3K Kit, Black/Charcoal
ULANZI V2 Protective Housing Case Vlogging Frame Cage Mount with Microphone Cold Shoe Compatible for GoPro Hero 7 6 5 Vlog Setup Action Camera Accessories
Aluminium Alloy Skeleton Protective Housing Metal Case with Back Cover and 52mm UV Filter for GoPro Hero 6/7 Action Camera
Rode VideoMicro Compact On Camera Microphone – Hot shoe microphone for on top of my GP7
My Camera used for time lapse – Victure Sports Action Camera WIFI Full HD 1080P Waterproof Motorcycle Helmet Cams 30M Underwater Diving Camera with 2 Inch LCD Screen 170° Wide Angle Lens 2 Pcs Rechargeable Batteries
Beaspire DSLR Camera Bag Waterproof Anti-shock Large SLR Camera Backpack Half Open-L Size Travel Camera Rucksack with Tripod Holder for Laptop Tablet Camera Accessories Kits
Above is some of my kit used in this video. These are Amazon affiliate links. If you use these links to purchase any item from Amazon, I maybe get a very small earning – all going back into giving you some more Mali Photography content.
If you like what I do, I would really appreciate it if you give my page and other social media sites a like and subscribe. I will always try and find you and follow you back. I've tried my best to follow and like everyone that has commented. I whole heartedly thank you for your support and i'm looking forward to taking you all on my photography / video journey…
Follow and join me @
Feel free to drop me a message and have a chat.
All music and images © Mali Photography
#ig_landscape  #dream_spots #visual_heaven #landscapephoto #landscape_lover #natgeoadventure #earthexperience #mthrworld #majestic_earth @igersmersey #JustGoShoot #InstaGood #InstaPhoto #PicOfTheDay #PhotoOfTheDay #Photogram #Capture #PhotographyDaily #PhotographyIsLife #iPhoneography #Camera #Composition #Photoshop #Instadaily #Igers #Cityscape #HDR #HDRspotters #Instafocus #IGworldclub #Visuals #Aesthetics #ThroughTheLens #Snapshot #Exposure #Moment