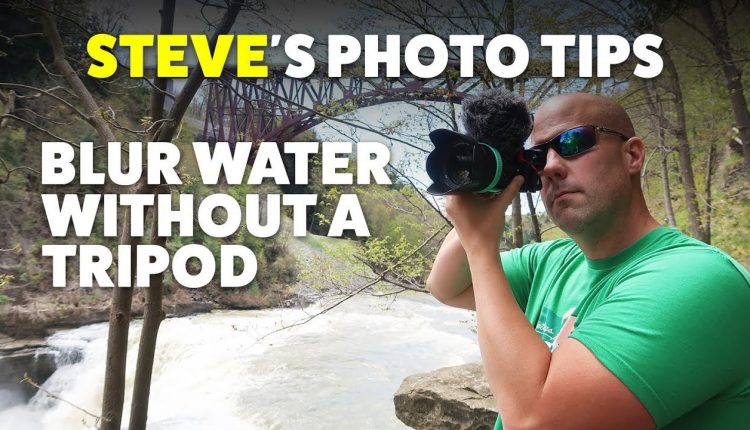 Steve's Photo Tips: Waterfall Photography Tips & How to Blur Water in Photos


Today's Steve's Photo Tips Video is about blurring water without a tripod. Some times carrying a tripod on a hike is too much of a hassle. But what if you come across a gorgeous waterfall or rushing stream you'd like to photograph? How do you blur the water?
Steve explains in this video what setting your camera needs to be on. He also talks about multiple methods on how to steady the camera without a tripod. You need your camera as steady as possible to ensure that while the water blurs, the rest of the photograph is nice and crisp.
Another tip to keep the camera nice and steady is to set a 5-second timer. This way the camera is absolutely still when it takes the picture and is not still moving from you pressing the button. If you are holding the camera while taking the photo make sure to breathe in and hold your breath while taking the shot. This way your breathing won't cause movement while the shutter is open.
Remember that zooming in will cause you to see more movement in the final photo and try different angles. Last but not least practice, practice, practice! Take lots of photos!
Do you have a photography question? Let us know!
Want to travel like us? Learn how to Plan Your Epic RV Adventure with our course:
Free Guide to Safety Checklist:
Want to meet up? Chat with us? Join our Facebook group!
Like our Gear? Shop our Amazon Store (affiliate):
Canadian? Want to still support us on Amazo? Click here(affiliate):
BLOG:
THINKSAVERETIRE:
INSTAGRAM:
TWITTER:
ETSY:
CONTACT: [email protected]