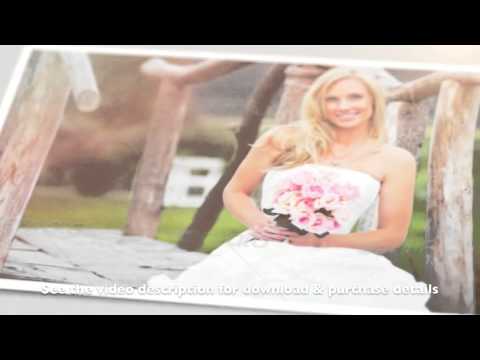 Beautiful Wedding Photo Album & Background Music


Music by e-soundtrax, purchase license to get full rights to use on your videos or for commercial use:
AudioJungle Watermark is removed in all files when purchased.
Video display "Photo Album" can be purchase here:
"Beautiful Days Of Our Life" it´s a soft, tender, inspiring, beautiful and emotionally fulfilling piece of music perfect for photo albums, wedding videos, romantic videos, inspirational projects, photo slideshows, motivational presentations and more. Uplifting piano motives, handsome orchestral strings, sentimental moments combine for a intimate and lovely experience.
_____________________________
e-soundtrax on Twitter:
e-soundtrax on Facebook:
e-soundtrax on Soundcloud:
Web: www.esoundtrax.com
Visit my music portfolio on audiojungle:
_____________________________
F.A.Q.
1. Can I Use This Music In My Videos?
To use this music in your videos or other projects, you must first purchase a license from the link above. You can then show that you have rights to use the music should you receive a copyright claim or if you plan to monetize your channel. This is very important as it will prevent any possible strikes against your YouTube channel or videos.
2. Doesn't Royalty-Free Music Mean I Can Use It For Free?
'Royalty-Free' music is not the same as 'Free Music'. Simply put, it means it's "free from royalties", which means that royalties don't have to be paid to the creator each and every time it's used; but instead, a one-time fixed fee is paid, which is via a license purchase. You can read further into what "royalty-free music" means here:
3. What Do I Get With My Purchase?
You get a high quality version in Wav and mp3 format, also a license certificate, to prove that you have the rights to use this music in your videos and projects.
4. The license is shown in US Dollars, but I live outside of the US?
You can purchase the license in your local currency, as this is converted to the equivalent amount during the payment process.
5. Do I have to buy a license for every video I make?
No, you only need to purchase one 'regular' / standard license in order to use it in all your videos on YouTube, forever. If you wish to use another song, then you'll need to purchase another license for that song.
6. YouTube is showing a 'Third-Party Content match' in my Video Manager, even though I have purchased a license. What should I do?
Simply click 'Dispute', select 'I have a license or written permission from the proper rights holder to use this material', confirm the next page, and in the 'Please explain briefly' box, copy/paste the details found in your license agreement that you got with your music download. Claims should be resolved within 24-96 hours.
Feel free to contact me with any questions, or for editing my music, or a custom work. Thanks for listening!
________________________________
Suggested Uses For Royalty Free Background Music:
Background music for videos, Documentary Music, Photos and slideshows music, Corporate videos, Commercial Music, Makeup tutorials, Vloggers, Beauty Gurus, Cat Videos, TV Advertising Music, Slideshow Music, Sports Videos, TV Podcast Music, Movie Music, Timelapse Background, Videohive Project Music, Adobe Music For Productions, Music For Websites, Product Promotion Music, Web Site Music, Soundtrack, Music for video games, Film score,
Additional relevant keywords:
Royalty free website music, royalty free audio, music for after effects projects, background music for films, instrumental music for video, Video Background Music, Soundtrack, Sports Music, Music for Youtube video, Tv series Theme.