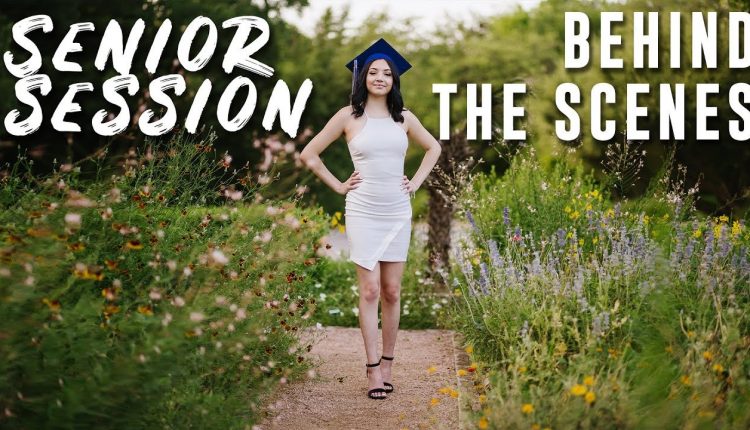 High School Senior Photography Photo Shoot Behind The Scenes at Landa Library & Gardens Conservancy


A high school senior photography photo shoot behind the scenes by Expose The Heart. In this behind the scenes high school senior photography session I will be taking picture of my niece Savanah. She wanted her senior session to floral and her mother wanted to use this location of Landa Library. This is a very popular location in San Antonio for not only senior portraits, but for all kinds of photography shoots. The Landa Gardens Conservancy always keeps the grounds looking beautiful with all types of flowers and plant all year round. If you ever shoot here please make sure to clean up after yourself to help keep the grounds beautiful for all to enjoy. In this high school senior portrait video I am using my Gopro Hero 7 Black on top of my camera for a POV or camera POV style of video. It is something new I am trying, so let me know how you think it turned out. This was the final senior session I did for my family this year. I don't normally do a lot of high school señor portraits, but this year there were a lot of graduates and I wanted to gift them their senior photo shoots.
Photographing high school seniors this year has really been a blessing this year. It has put me out of my comfort zone and allowed me to grow as a photographer. Stepping out of your photographic comfort zone is very important to do as a photographer. Where is photographing high school seniors or some other form of photography, it is great exercise to help you, your skill, and your vision grow.
So I wanted to try something different with the video. I wasn't sure if I wanted to do a senior portraits vlog or a behind the scenes. Since I didn't have anyone to film me at this senior session, I decided to use my Gopro Hero 7 Black. It was a pretty good decision I think. It allows the high school senior to feel at ease and made it very easy to capture the session. I will probably use this setup again at some point.
#seniorportraits #seniorportraitsbehindthescenes #highschoolseniorportraits
………
WHERE ELSE TO FIND US:
FACEBOOK:
INSTAGRAM:
INSTAGRAM:
INSTAGRAM:
PINTEREST:
WEBSITE:
………………….
WHO WE ARE:
Expose The Heart is a photography studio in San Antonio, Texas owned by husband and wife team David and Irene. We specialize in wedding photography, but also shoot commercial, portrait, newborn, maternity, senior, and fine art work.
We met in 2001 in San Antonio and have been stuck together ever since. Many of our first dates were "photography dates". As our love grew, we moved in together and got married. We then decided we would like to try and start a photography business together. Man what a great idea it was! We have been so blessed to have enjoyed all that we have accomplished. It has definitely been an amazing journey.
We have decided to share parts of our personal and professional lives here on YouTube. We hope you enjoy our videos and please LIKE, COMMENT, and SUBSCRIBE.