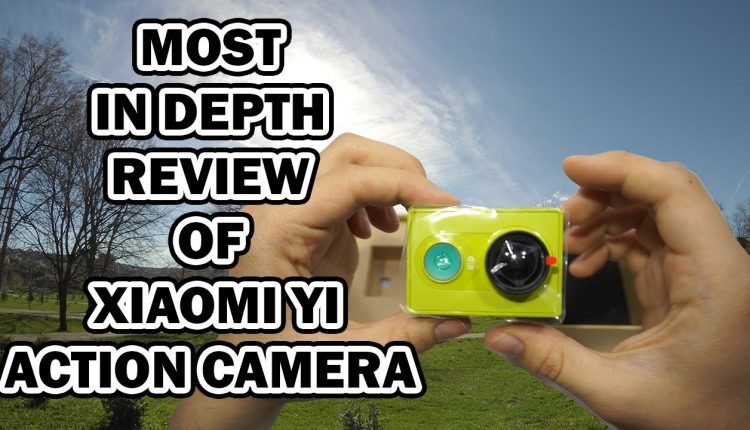 Xiaomi YI Sports Action Camera Review video, audio, photo test


Here is my review of Xiaomi Yi Sports Action camera.
For more in-depth info on features and settings setup, please check this article
CONTENT TABLE :
1:01 Xiaomi YI introductory
2:22 Unboxing
8:15 App, Settings Setup and connecting to the app
17:46 Video (Video Samples, Video Test)
24:52 Photos (Image quality test)
26:08 Xiaomi Yi Review Summary
On the link above, you will be able to download some sample footage and images that I took. I used this camera for 30+ days before making this video. This video is not sponsored by any company. I purchased camera with my own money, therefore you can count on my objectivity.
Yi is an action camera produced by Chinese brand Xiaomi. It is often referred as a GoPro killer, because of its affordable price and excellent photo and video quality.
Camera can record videos in full HD at:
• 1080p x (60, 48, 30 and 24 fps)
• 960p x (60fps or 48fps)
• 720P x (120, 60, 48fps)
• 480P x (240fps)
You can chose between two video formats:
• PAL
• NTSC
Depending on the video format you chose, there will be different frames per second (FPS) for you to choose according to resolution selected.
Camera has 16MP CMOS F2.8 155° wide angle lens and Sony Exmor R BSI CMOS 16 million pixel sensor.
Photographs that camera produces are fantastic. Highest res in which it captures images is 16 megapixels.
In photo mode you can chose from 4 different modes:
• Single
• Time-Lapse
• Burst
• Self-Timer
More on these modes can be read on my website
It supports up to 64 GB memory cards. I highly recommend you to get a decent card as it can have huge influence on your video quality. Get a reputable class 10 micro sd or sdhc card and you are good to go.
Camera also supports WiFi, and does not have an LCD screen which means you will have to use APP to change settings.
The size of Xiaomi YI is 6 x 2.1 x 4.2 cm / 2.36 x 0.83 x 1.65 inches and it weights around 72 grams.
One of the biggest advantages of Xiaomi YI action camera is its price. At the moment of recording this review, the best price you can find online is around 75$ which includes free shipping worldwide.
Here are some great coupons and deals in various online stores, that will help you save few bucks.
DEALS AND COUPONS
• Buy Xiaomi Yi from GearBest
• Get it from BangGood
• free 3-5 US shipping with Amazon Prime
• If you prefer auctions eBay might be a good place to get some cheaper
My Website
Facebook page (Action Camera DIY, Review, Tips, Tricks and Videos)
Google + Community
Twitter account
For any questions, concerns or suggestions, feel free to drop a comment either in the video or on website. I will do my best to reply to each and every one as soon as I possibly can.