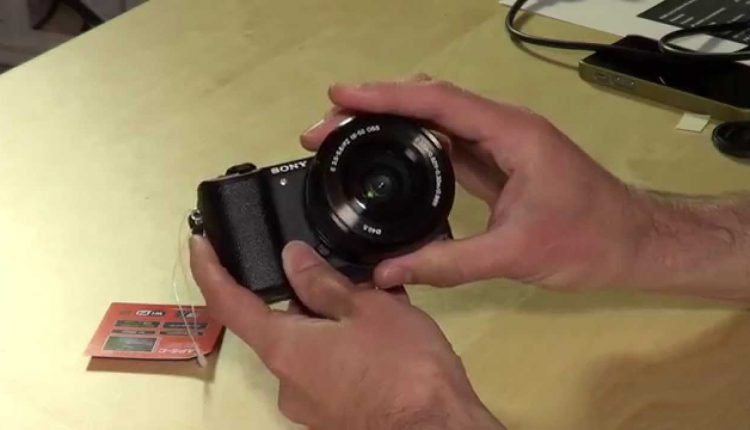 Sony a5100 Camera Review – Video and still photo performance


Buy it on Amazon – (affiliate link) VIDEO INDEX:
00:08 – Hardware overview
01:43 – Removable lens demonstration
02:30 – Built in flash demonstration
04:51 – Help button feature demonstration
06:16 – Still image samples
06:39 – Video footage samples
07:35 – HDMI output demonstration
08:46 – Conclusion and final thoughts
There is a lot to like with this camera. Aspiring photographers who are ready to graduate beyond their smartphones or point and shoots will appreciate the help button feature that provides helpful tips based on shooting mode.
Video creators will also like its fast focusing, the 50 megabit recording mode, and its full frame 4:2:2 uncompressed HDMI output.
Image quality is excellent both for stills and video thanks to the large sensor that's packed inside the rather small camera body. It also incorporates plain english descriptions for each camera mode to explain exactly what it's about to do.
But there are a few compromises. Experienced photographers might find themselves frustrated by the lack of control surfaces. With only one dial on the camera, a few button pushes are required to switch between aperture, shutter, and ISO adjustments.
Video creators will be disappointed to learn that the camera cannot be operated off of external power. And charging the battery inside the camera can take as long as 5 hours. The a5100 also lacks an external microphone input.
The touch screen is also problematic. Most controls don't take advantage of it and it's very difficult to see in direct sunlight.
But this camera isn't being marketed as a pro-level piece of gear – it's aimed squarely at photographic newcomers who are looking to transition to a real camera. And for those consumers this is a very capable camera with attributes found in much more expensive cameras.
Subscribe to my email list to get a weekly digest of upcoming videos! –
Visit the Lon.TV store to purchase some of my previously reviewed items!
Want to help the channel? Start a Patreon subscription!
Follow me on Facebook!
Follow me on Twitter!
Follow me on Google+
DISCLOSURE – I purchased this camera with my own funds