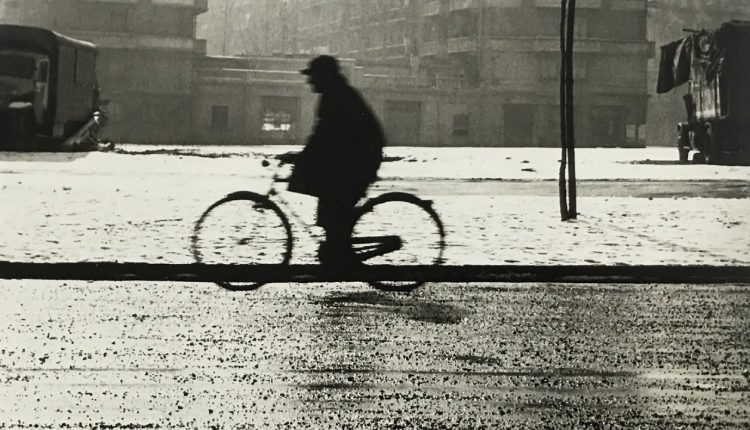 LA STRADA :: ITALIAN STREET PHOTOGRAPHY FROM THE 1960'S


La Strada is an outstanding catalogue of Italian street photographs from the 1960's. Works from the private collection of Keith de Lellis exhibit the new renaissance of post-WWII Italy. These works show the influence of the established street photography from photojournalists such as Henri Cartier-Bresson, Robert Capa, W Eugene Smith and Robert Frank. These influences are projected on to an Italian landscape here and represent photography that is quite unique and beautiful.
Amazon
Powell's
Half Price Books
SPONSOR
Squarespace – Build It Beautiful
For a free trial and 10% off your initial order, visit and use offer code AOP on checkout.
Subscribe for more videos!
Watch More Episodes:
MY PHOTOGRAPHY LESSON WITH JOHN FREE
THE WORLD OF W EUGENE SMITH
HENRI CARTIER-BRESSON :: THE DECISIVE MOMENT
Twitter:
Instagram:
Facebook:
Pinterest:
Website:
And get on our mailing list to stay up to date on photography news and the latest episodes:
Thanks for watching – if you like this video, remember to share it with your friends!
Ted Forbes
The Art of Photography
3100 Main St #135
Dallas, Texas 75226
My name is Ted Forbes and I make videos about photography. I've been making photographs most of my life and I have a tremendously deep passion for photography that I want to share with you on YouTube.
The Art of Photography is my channel and I produce photography videos to provide a 360 degree look into the world of making images. We all want to get better so lets do this together!
I make videos covering famous photographers, photography techniques, composition, the history of photography and much more.
I also have a strong community of photographers who watch the show and we frequently do social media challenges for photographers to submit their own work. I feature the best and most interesting on the show when we do these so come check it out and get involved!