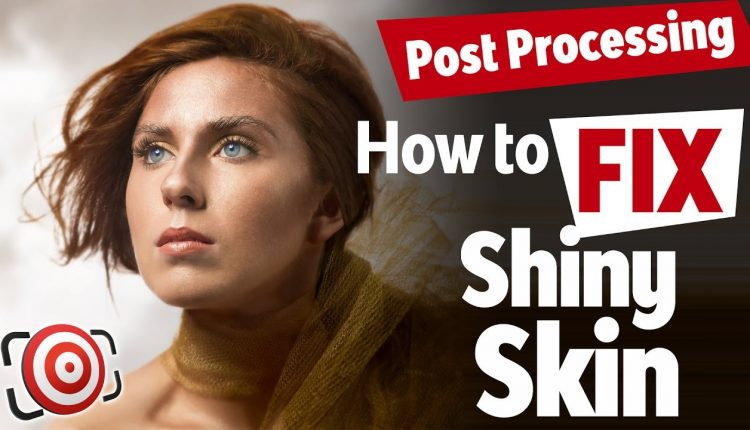 Portrait Retouching Tip: Fix Shiny Skin in Photoshop & Lightroom


Shine is great on silver and gold but not so much on your portrait subjects face. It is not too difficult to fix oily skin in Photoshop. Stay tuned and I'll show you a super quick retouching tip to eliminate shiny skin or oily skin in both Photoshop and Lightroom.
It's summer time… you shoot a wedding or an outdoor portrait and because of the heat your subject has shiny skin or your new to lighting and haven't quite perfected things yet and you have a great shot – but your subjects skin is shiny – it's easy to fix in post-production.
A few quick reminders… FIX it in post is NEVER the best solution – so as you are practicing and learning your craft – ALWAYS strive to get it right in camera.
Also – if you are doing portraits or headshots or modeling shots and you want to up your game – lighting is just a piece of the puzzle – you need to find a great makeup artist to get your images to a pro level.
Ok – to the retouching tip…
Here is a great portrait that was posted in my Facebook group by Stig-Arve Holmem from Norway. We have a very young subject with lots of personality but no makeup artist and the image is just slightly over exposed, so we wind up with shiny skin in the forehead, nose and tops of the cheeks.
So do we scrap the image? Heck no – it's a great shot and easily repaired.
LINKS MENTIONED IN THIS VIDEO
SUBSCRIBE so that you don't miss NEW VIDEOS!
PATREON
Help me HELP YOU:
or donate via PayPal:
MY WEBSITE & BLOG
WANNA SEE MY GEAR?
SHOP FOR TOGSWAG℠
LET'S CONNECT!
– Like & Follow on FACEBOOK:
– Follow on TWITTER:
– Follow on INSTAGRAM:
– Check my boards on PINTEREST:
– Connect on LINKEDIN:
– Connect on GOOGLE+:
FTC Disclosure: No sponsors have paid for or provided equipment or material shown in this video
#ishootpeople #joeedelman