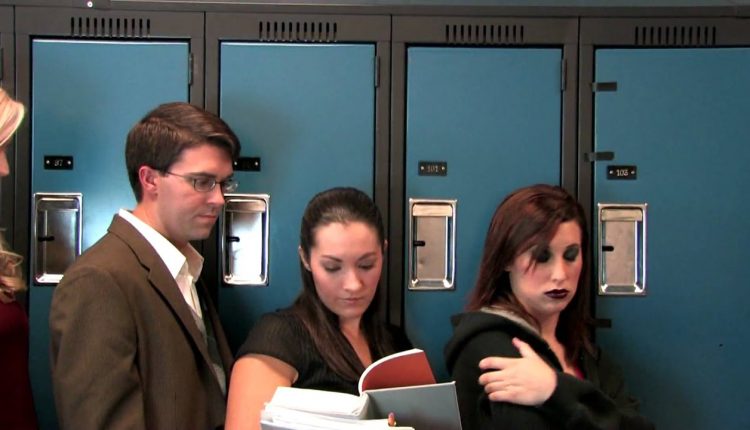 Little Blossom: Students Wait in Line to Take School Photos Promo (NO AUDIO)


Now available on DVD through www.littleblossomtheseries.com
See each of the characters and what they do while waiting in line and posing for school photos.
THIS VIDEO DOES NOT HAVE ANY AUDIO.
**OPEN UP YOUR MUSIC LIBRARY ON YOUR COMPUTER AND PLAY YOUR FAVORITE SONG WHILE WATCHING THE VIDEO.**
Read about the characters here:
Order in Video:
Ashley Scott (Anna Gibson)
Shelly Ross (Jaclyn Gest)
Zach Finn (Peter Burghart)
Candy Kane (Anna Peterson)
Brad Fischer (Haris Mahic)
Natalie Porter (Charleen Powell)
Zederick Morgan (Christian Robinson)
Anabelle Morgan (Bridgette Patchen)
Ken Harris (Kirby Page-Schmit)
and
Richard Chan (Patrick Baek)
Other characters/actors in line include:
Christy (Ariel Pham)
Rose DeLuca (Faith D'Amato)
Brody Knox (Kameron Knox)
Cynthia "Stoner #1" (Jodie Grundin)
About "Little Blossom":
When the tiny and only high school of Littlefield burns down, modern-day hillbillies Ken, Anabelle, Natalie, and Zederick must be relocated to the preppy public nearby school, River Blossom High.
Find out more and keep updated about the Denver based series, LITTLE BLOSSOM.
Visit www.littleblossomtheseries.com
Become a fan on facebook at