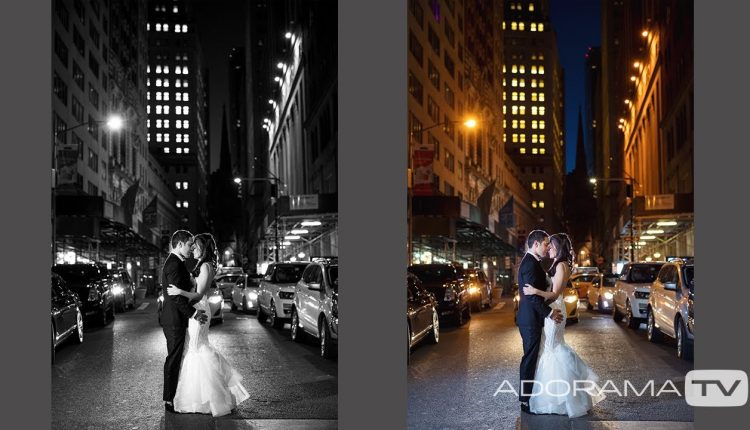 How to Shoot a Nighttime Wedding Photo in 9 Seconds: Breathe Your Passion with Vanessa Joy
Getting a nighttime wedding picture is always fun to do, but sometimes you have very limited time to do it. Having the right equipment can help you set up a wedding nighttime shot in a short amount of time. Check out behind-the-scenes of a recent Cipriani Wall Street NYC wedding where Vanessa was able to get setup and use a two light setup in under 10 seconds to get a classic NYC nighttime wedding photo.
Related Products at Adorama:
Profoto B1 500 Air TTL Battery-Powered 2-Light Location Kit, Includes 2x B1 500 AirTTL Battery Powered Flash, Battery Charger, Car Charger, Backpack M
Canon EOS 1DX Mark II DSLR Body With Free Accessory Bundle
More from Vanessa Joy
www.breatheyourpassion.com
Like, share, and comment on the video below…let's get the conversation started!