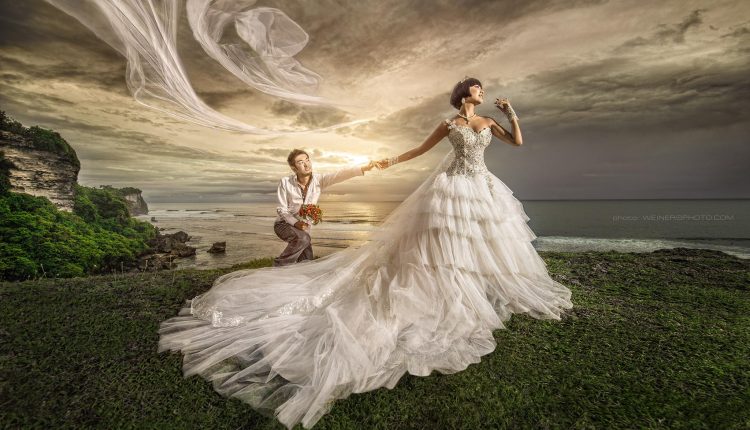 Getting That Perfect Wedding Portrait
Weddings surely are precious. Everyone would agree when we say that it is one of the most important moments in one's life. It is a union between two people who are going to make a promise of forever and of course, it is a very solemn and elegant ceremony that everyone just wants to be a part of! Moments like these deserve to be immortalized in film.
And when we say film, we are talking about the photos that would be hanging on the walls of your precious abode forever. As we all know, these photos will be there forever, so we must get the very best wedding portraits which are nice and classy. But how will you do it? How will you get that perfect wedding portrait? Well, here are some tips to help you out!
Planning is the key for a great execution
Planning is the key to great execution. This statement certainly holds true with weddings and the perfect wedding photos that come with it! Plan everything, from the clothes you will all wear to the styles and the themes, and of course the location. Plan accordingly!
Be creative in everything you do
As you plan, it is important to be creative but still maintain the elegance of the wedding ceremony. Be creative and always remember that it is indeed your wedding, so do what you want with it! Be nice and stylish!
Practice, practice, practice!
If we haven't stressed that enough, well, practice! When you finally get everything settled complete a dry run and see how everything work out! The clothes – Go fit them. The hairstyles and makeup – Try them out and do a lot of test shots. And the poses – Try them out in a mirror to be sure they are just right! Just keep practising until you are comfortable everything is as you wish!
Keep a list of what you want, where you want it and how you want it
It is important to maintain a list of the things you want. Keep it handy and make a checklist out of it to see if you have met your plans.
Book a professional
And of course, book a professional photographer for the job. Remember that the ceremony is only going to happen once. There cannot be a repeat of the same day. You cannot possibly gamble! So it is the safest measure to book someone who has the proper tools of the trade and someone who knows what he or she is doing to capture your special moment with the perfect wedding portrait!