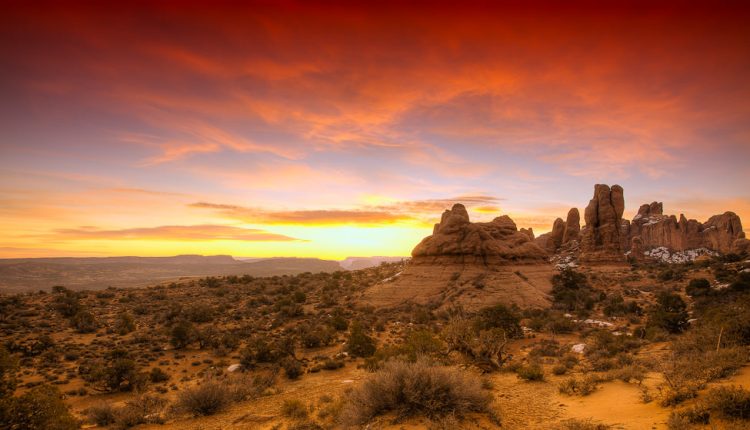 HDR Photography – Tips and Tricks
HDR Photography is one of the best tools you have at hand when it comes to creating top-quality photos that look simply astounding. HDR effects can really make your photos pop, standing out of the crowd and proving that you are more than a simple photographer. HDR techniques, when used correctly, can help you create out-of-this-world images.
What is HDR Photography?
HDR (High Dynamic Range) photography is a set of techniques that allow you to make the shadows and highlights much more visible in an image, leading to a flawless photo with perfect shadows and details. The mid-tones, highlights and shadows can all be seen at once using this technique.
Tips and Tricks
In order to create amazing HDR images, you need an effective set of rules and techniques. Hence, follow the following tips:
1. Use a Tripod
HDR images should be taken on a tripod because the camera is still and is well able to take perfect images with no blur whatsoever.
2. Aperture Priority Mode
Because you need to take at least 2 photos and then combine them, each image must be consistent in terms of aperture and focus. In addition to that, use an ISO lower than 200 for a better contrast and less sensitivity to light.
3. Turn off Automatic Focus
Manual focus helps you take more focused photos, allowing you to ensure that the lens will not focus on a detail you don't want.
4. Point up
Shooting the sky is certainly one of the most overlooked aspects in photography. Unfortunately, many photographers completely neglect this aspect when it comes to landscaping. However, a menacing thunderstorm, a trail of clouds or other awesome and unique patterns in the sky can become a saving grace, especially if you're aiming to create a top-notch HDR photo. All these patterns are accentuated by HDR processing, so try to maximize this aspect when employing HDR Photography tips.
5. Take More Photos
Take auto bracketed photos. Because every camera is different, you might need to adjust your camera manually to take a bracketed set of images, adjusting the shutter speed by yourself. After the photos have been taken, bring all of them into Photoshop, align them on top of each other and start experimenting with blending modes. The final result can be an astounding masterpiece that will prove you are on the right track to becoming an expert in photography.
As you can notice, harnessing High Dynamic Range Photography is not a philosophy. Everybody can master this art, so why not start today and enjoy your hobby? You won't regret diving into HDR photography.