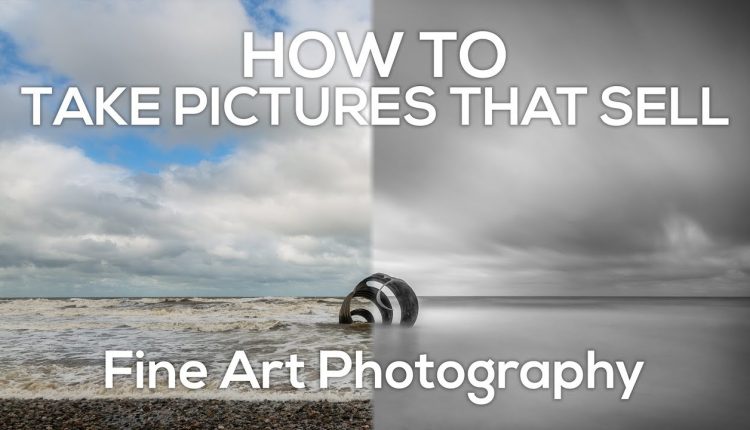 How to take pictures that sell – Fine Art Photography


How to take pictures that sell – Fine Art Photography. In this video, I show you how to take and process images to SELL
———- THOMAS HEATON + BRENDAN VAN SON ———-
————— INFO —————–
TUTORIAL – How I change skies –
DOWNLOAD PHOTOSHOP SHORTCUTS
Last week I visited Cleveleys Beach to take a few Landscape pictures with the intention of adding them to my website and sell them. Cleveleys is part of the Fylde Coast, North West UK coastline 10-minutes away from Blackpool.
I wanted to include Mary's Shell in the image. Mary's Shell is a public art piece.
The sea level was favourable as the tide was fully in which is exactly what I wanted. A full tide renders the lower part of the shell in the sea, just perfect. The weather wasn't particularly brilliant but as long as there are the clouds in the sky there is always a picture to be had!
I have also included my post-processing workflow to the video too. This way you can see how I create pictures that sell from start to finish.
COMMENTS always welcome
THANK YOU
Gary
——————————————————————————————————–
My Gear:
Vlogging Gear
Camera Canon PowerShot G7 X Mark II –
Joby GorillaPod Original Tripod –
Joby Gorillapod Ball Head for SLR Camera –
Camera Gear
Canon 1DX MKII –
Canon 5D MK IV –
Canon EF 70-200 mm f/2.8 L IS II USM Lens –
Canon 100 – 400mm lens –
Canon 24-105mm "L" Lens MK I –
Canon 24-105mm "L" Lens MK II –
Lee Filters Big Stopper (10 stop) ND Filter –
Lee Filters Soft ND Graduated Filter 0.9 – ND
Canon Camera Remote Control Cable TC-80N3 –
WEEKLY VLOGGING… Since I've committed to weekly vlogging, you get the best and the worst. Besides, it's probably good to know that we don't always have successful days!
I make at least one video a week, and I've got some amazing locations penned. Please make it worth my while and support the channel.
LIKE and SUBSCRIBE if you feel my content deserves it
FACEBOOK:
YOUTUBE CHANNEL:
Comments are always welcome btw
Feel free to "LIKE" and "SHARE" and/or hit that "SUBSCRIBE" button
MORE ABOUT ME:
PERSONAL WEBSITE:
Credits:
Presented By: Gary Gough
Music Credits:
Generations To Come – Sam Eber
Vegas – Onda Norte (Happy One)
PLEASE LIKE AND SUBSCRIBE